FOX Channel revealed data about premiere date of MasterChef season 13. TV Series will come on May 24th, 2023. Read below fresh news and rumors about next season.
Food Television Series MasterChef premiered on July 27, 2010 at FOX Network from United States. Television Series has 283 episodes in 14 seasons shown every Wednesday at 8 pm. It was produced by J.D. Roth (Executive Producer) and Natalka Znak (Executive Producer).
Fresh episodes is aired on Wednesdays and has length 60 minutes. Audience grading show with average rating 6.7.
Contents:
The Plot
MasterChef is a competitive show which brings together talented and no so American chiefs. The winner will become a Masterchef and a culinary star, also he'll get an already paid trip, a $1000 Williams-Sonoma gift certificate and other related bonuses. In the first nine weeks contestants from different parts of the country cook their best meal. The cost is limited, it should be less than $60, as well as given time is up to two and a half hours. Only nine competitors will move to a semi-final, where they will meet cooks from other regions. Three of all of them will be picked up for the last round, after that you'll finally watch the competition, in which the winner will be find out.
MasterChef Season 13 Release Date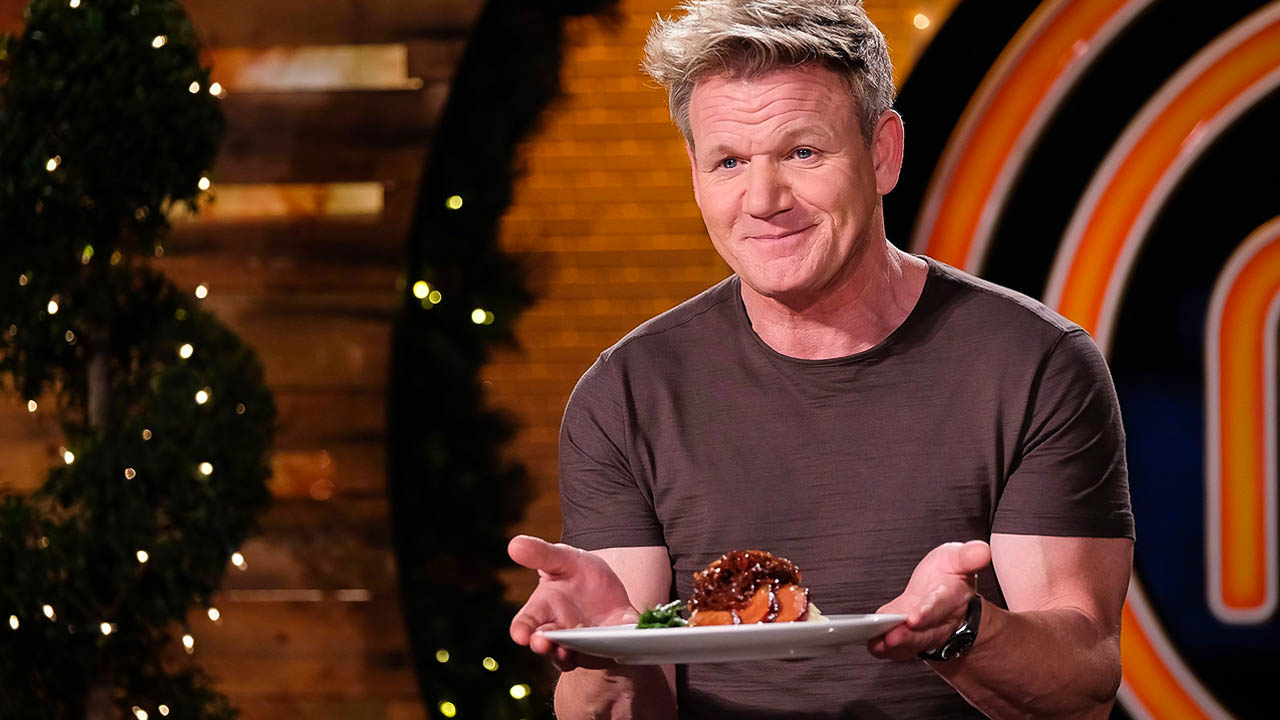 The FOX Network is not yet announced their plans with TV show "MasterChef". But looking for the last episodes schedule, likely premiere date of MasterChef 13th season is Wednesday, May 24, 2023.
MasterChef Season 13 Cast
The central roles in TV show was played by Gordon Ramsay as Host/Judge and Joe Bastianich as Judge. Likewise Graham Elliot (Judge), Christina Tosi (Judge) and Aarón Sánchez as Judge.
Schedule for MasterChef Season 13
| Episode number | Name | Date |
| --- | --- | --- |
| 13x01 | Episode 1 - "Regional Auditions - The Northeast" | May 24, 2023 |
| 13x02 | Episode 2 - "Regional Auditions - The Midwest" | May 31, 2023 |
| 13x03 | Episode 3 - "Regional Auditions - The West" | June 7, 2023 |
| 13x04 | Episode 4 - "Regional Auditions - The South" | June 14, 2023 |
| 13x05 | Episode 5 - "State Fair Food" | June 21, 2023 |
| 13x06 | Episode 6 - "Apple Mystery Box" | July 12, 2023 |
| 13x07 | Episode 7 - "Trial by Fire: Field Challenge" | July 19, 2023 |
| 13x08 | Episode 8 - "Birds of a Feather Mystery Box" | August 2, 2023 |
| 13x09 | Episode 9 - "United Cakes of America" | August 9, 2023 |
| 13x10 | Episode 10 - "Dodgers Stadium Field Challenge" | August 16, 2023 |
| 13x11 | Episode 11 - "Military Rations Mystery Box" | August 23, 2023 |
| 13x12 | Episode 12 - "Tag Team" | August 23, 2023 |
| 13x13 | Episode 13 - "Fish Out of Water Mystery Box" | August 30, 2023 |
| 13x14 | Episode 14 - "Kelsey's Stadium Food" | August 30, 2023 |
| 13x15 | Episode 15 - "TBA" | September 6, 2023 |
| 13x16 | Episode 16 - "TBA" | September 6, 2023 |
| 13x17 | Episode 17 - "TBA" | September 13, 2023 |
| 13x18 | Episode 18 - "TBA" | September 13, 2023 |
| 13x19 | Episode 19 - "TBA" | September 20, 2023 |
| 13x20 | Episode 20 - "TBA" | September 20, 2023 |
Trailers and Video Teasers
Season 13 Official Trailer | MasterChef: United Tastes Of America