Freeform Network revealed data about premiere date of Good Trouble season 5. TV Series will return on March 16th, 2023. That's all to know on the fifth season.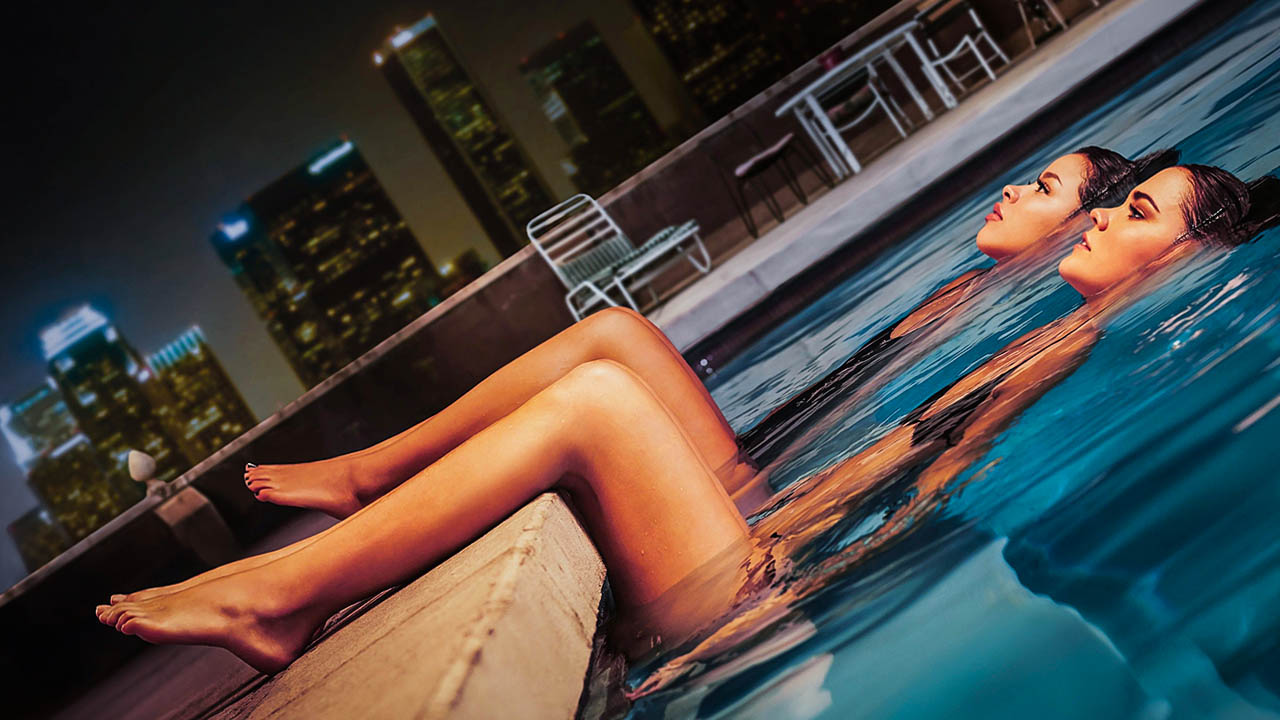 Legal Family Drama Television Series Good Trouble first time shown on January 8, 2019 at Freeform Network from United States. Television Series has 88 episodes in 5 seasons shown every Wednesday at 10 pm. It was created by Jennifer Lopez (Executive Producer) and Maia Mitchell (Executive Producer).
New episodes is aired on Wednesdays and has duration 60 minutes. Audience grading series with average rating 6.5.
Contents:
The Plot
Good Trouble is an American television series, it's a spin-off of The Fosters. The events of it are supposed to happen a few years after the original movie's actions and begins with a 13th episode of the 1st season. Adoptive sisters Callie Adams and Mariana Adams Fosters are moving into a kind of dormitory in Los Angeles to embark on the next steps in their lives. Now they are young adults who intend to work there. Callie launches a career as a law clerk, she gets a job from Judge Wilson. At the same time Mariana chooses an IT-sphere and manages to be a software engineer. Both of them start their adulthood learning how to deal with all sorts of people, especially with neighborhood and acquaintances. Good trouble demonstrates the way two siblings cope with difficulties and solve upcoming problems.
Good Trouble Season 5 Release Date
The Freeform Channel is not yet revealed their plans with TV series "Good Trouble". But by comparing with previous schedule, likely premiere date of Good Trouble 5th season is Thursday, March 16, 2023.
Good Trouble Season 5 Cast
Key roles in TV show was played by Maia Mitchell as Callie Adams Foster and Cierra Ramirez as Mariana Adams Foster. Either Emma Hunton (Davia Moss), Tommy Martinez (Gael Martinez), Zuri Adele (Malika Williams), Sherry Cola (Alice Kwan), Josh Pence (Dennis) and Roger Bart as Judge Curtis Wilson.
Schedule for Good Trouble Season 5
| Episode number | Name | Date |
| --- | --- | --- |
| 5x01 | Episode 1 - "Shot in the Dark" | March 16, 2023 |
| 5x02 | Episode 2 - "It Was Not Your Fault But Mine" | March 23, 2023 |
| 5x03 | Episode 3 - "About Damn Time" | March 30, 2023 |
| 5x04 | Episode 4 - "Under Pressure" | April 6, 2023 |
| 5x05 | Episode 5 - "I Gotta Feeling" | April 13, 2023 |
| 5x06 | Episode 6 - "Once a Cheater" | April 20, 2023 |
| 5x07 | Episode 7 - "Turkey for Me, Turkey for You" | April 27, 2023 |
| 5x08 | Episode 8 - "I'll Take All the Blame" | May 4, 2023 |
| 5x09 | Episode 9 - "Tell Me Sweet Little Lies" | May 11, 2023 |
| 5x10 | Episode 10 - "Opening Night" | May 18, 2023 |
| 5x11 | Episode 11 - "Episode 11" | January 2, 2024 |
| 5x12 | Episode 12 | January 9, 2024 |
| 5x13 | Episode 13 | January 16, 2024 |
| 5x14 | Episode 14 | January 23, 2024 |
| 5x15 | Episode 15 | January 30, 2024 |
| 5x16 | Episode 16 | February 6, 2024 |
| 5x17 | Episode 17 | February 13, 2024 |
| 5x18 | Episode 18 | February 20, 2024 |
| 5x19 | Episode 19 | February 27, 2024 |
| 5x20 | Episode 20 | March 5, 2024 |
Trailers and Video Teasers
Good Trouble Season 5 Trailer (HD) The Fosters spinoff