The CW Channel announced premiere date of DC's Stargirl season 3. TV Show will return on August 31st, 2022. Here's everything to know on the third season.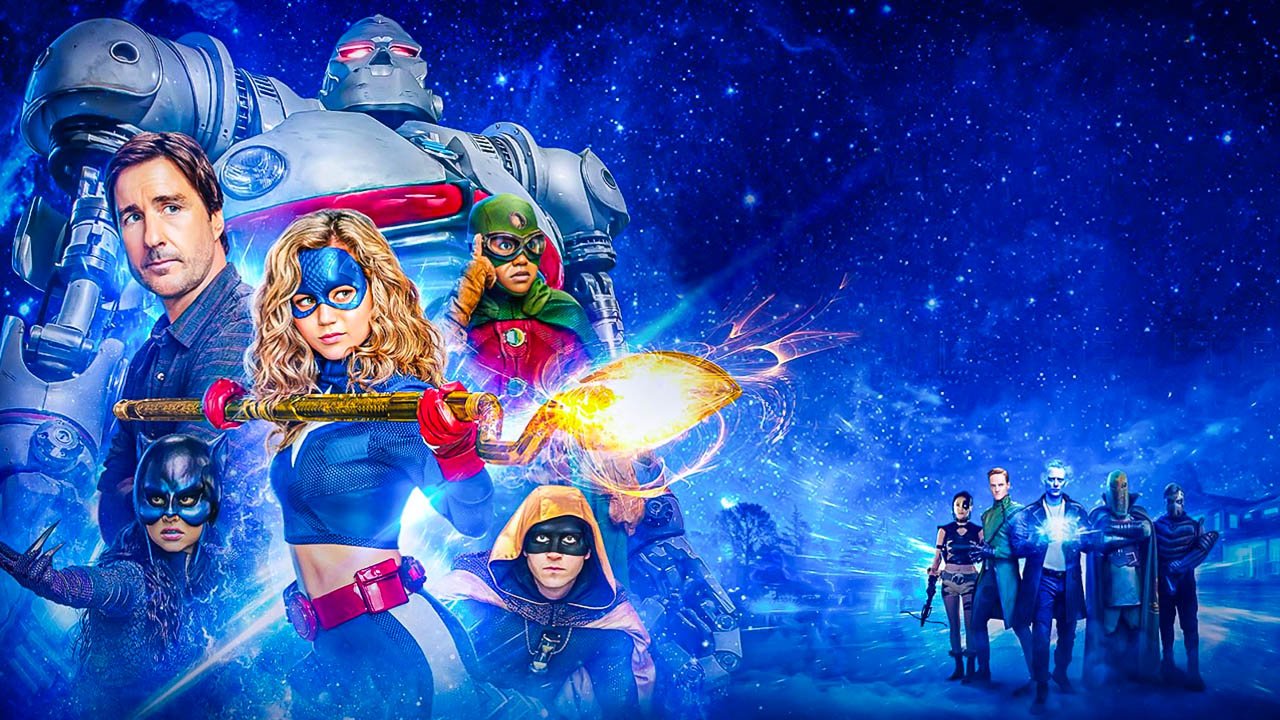 Science-Fiction Action TV Show DC's Stargirl first time shown on May 18, 2020 at The CW Network from United States. TV Show has 39 episodes in 3 seasons shown every Wednesday at 8 pm. It was created by Greg Berlanti (Executive Producer) and Jennifer Lence (Producer).
Fresh episodes comes out on Wednesdays and has length 60 minutes. Audience ranking series with average rating 6.6.
Contents:
The Plot
Many teenagers suspect that their stepfathers are involved in something strange. Usually this is either a second marriage, or some illegal things. But Courtney found out that her second father was involved with superheroes, which explained his quirkiness. Of course, the man himself did not have the strength but he helped his comrades fairly. Maybe for his loyalty, Courtney gained access to super-weapons. The girl is not at all afraid of the responsibility that has fallen on her, and she is not afraid of how she will combine everything with school. Courtney wants to assemble her own team; she really likes to feel like a leader. To tell the truth, it relies more on comics than on reality. It is a pity that my stepfather is no longer alive, and he cannot give any advice. Still, adolescents still have very little experience in such matters.
DC's Stargirl Season 3 Release Date
The The CW Channel is not yet announced their plans with TV series "DC's Stargirl". But by comparing with previous schedule, possible release date of DC's Stargirl 3rd season is Wednesday, August 31, 2022.
Stargirl Season 3 Cast
Key roles in TV series was played by Brec Bassinger as Courtney Whitmore / Stargirl and Luke Wilson as Pat Dugan / S.T.R.I.P.E.. Also Amy Smart (Barbara Whitmore), Yvette Monreal (Yolanda Montez / Wildcat), Anjelika Washington (Beth Chapel / Dr. Mid-Nite), Trae Romano (Mike Dugan), Neil Jackson (Jordan Mahkent / Icicle), Meg DeLacy (Cindy Burman / Shiv), Cameron Gellman (Rick Tyler / Hourman) and Christopher James Baker as Dr. Henry King / Brainwave.
Schedule for DC's Stargirl Season 3
| Episode number | Name | Date |
| --- | --- | --- |
| 3x01 | Episode 1 - "Chapter One: The Murder" | August 31, 2022 |
| 3x02 | Episode 2 - "Chapter Two: The Suspects" | September 7, 2022 |
| 3x03 | Episode 3 - "Chapter Three: The Blackmail" | September 14, 2022 |
| 3x04 | Episode 4 - "Chapter Four: The Evidence" | September 21, 2022 |
| 3x05 | Episode 5 - "Chapter Five: The Thief" | October 5, 2022 |
| 3x06 | Episode 6 - "Chapter Six: The Betrayal" | October 12, 2022 |
| 3x07 | Episode 7 - "Chapter Seven: Infinity Inc. Part One" | October 19, 2022 |
| 3x08 | Episode 8 - "Chapter Eight: Infinity Inc. Part Two" | October 26, 2022 |
| 3x09 | Episode 9 - "Chapter Nine: The Monsters" | November 2, 2022 |
| 3x10 | Episode 10 - "Chapter Ten: The Killer" | November 9, 2022 |
| 3x11 | Episode 11 - "Chapter Eleven: The Haunting" | November 16, 2022 |
| 3x12 | Episode 12 - "Chapter Twelve: The Last Will and Testament of Sylvester Pemberton" | November 30, 2022 |
| 3x13 | Episode 13 - "Chapter Thirteen: The Reckoning" | December 7, 2022 |
Trailers and Video Teasers
DC's Stargirl Season 3 Trailer (HD) Brec Bassinger Superhero series