NBC Network revealed data about release date of New Amsterdam season 5. Next part will be back on September 20, 2022. Read below fresh news and rumors about upcoming season.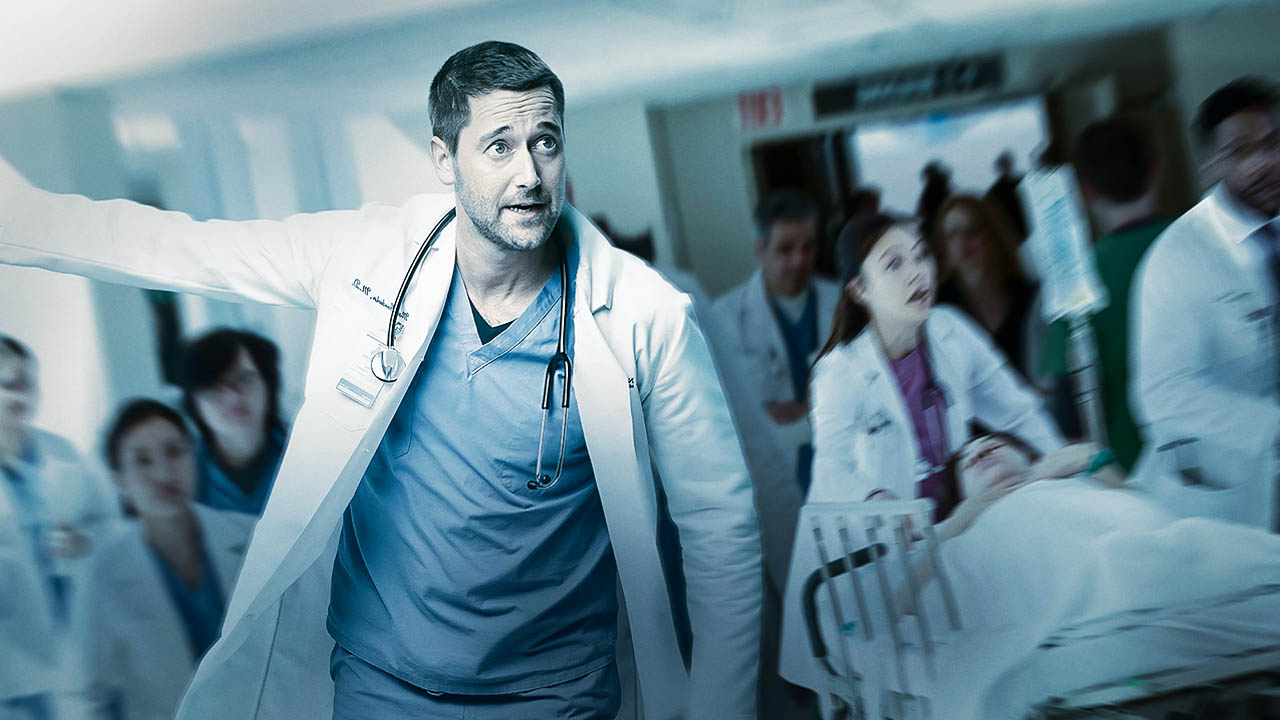 Medical Drama TV Show New Amsterdam premiered on September 25, 2018 at NBC Channel from United States. TV Series has 89 episodes in 5 seasons shown every Tuesday at 10 pm. It was produced by Michael Slovis (Co-Executive Producer) and Peter Horton (Executive Producer).
New episodes is aired on Tuesdays and has length 60 minutes. Audience ranking show with average rating 7.4.
Contents:
The Plot
Doctor Max will have a hard time, because people who were deceived in the past will no longer trust the stranger with the same ease. But the new manager really wants to help! This hospital was once prestigious and in demand but due to the negligence and greed of previous leaders, it is on the verge of closing. People are fired from the hospital; the state does not want to allocate money for new equipment. So far, Max has not managed to divert suspicion from himself and make friends with his subordinates. They think that he, like all other bosses, will steal money and not take care of the condition of patients. However, a man will prove to everyone that he will fight injustice and corruption, since he has been entrusted with such a serious position.
New Amsterdam Season 5 Release Date
The NBC Channel is not yet announced what they will do with TV series "New Amsterdam". But looking for the last episodes schedule, potential premiere date of New Amsterdam 5th season is Tuesday, September 20, 2022.
New Amsterdam Season 5 Cast
The main roles in TV show was played by Freema Agyeman as Dr. Helen Sharpe and Anupam Kher as Dr. Vijay Kapoor. Likewise Ryan Eggold (Dr. Max Goodwin), Tyler Labine (Dr. Iggy Frome), Janet Montgomery (Dr. Lauren Bloom) and Jocko Sims as Dr. Floyd Reynolds.
Schedule for New Amsterdam Season 5
| Episode number | Name | Date |
| --- | --- | --- |
| 5x01 | Episode 1 - "TBD" | September 20, 2022 |
| 5x02 | Episode 2 - "Hook, Line, and Sinker" | September 27, 2022 |
| 5x03 | Episode 3 - "Big Day" | October 4, 2022 |
| 5x04 | Episode 4 - "Heal Thyself" | October 11, 2022 |
| 5x05 | Episode 5 - "Grabby Hands" | October 18, 2022 |
| 5x06 | Episode 6 - "Give Me a Sign" | October 25, 2022 |
| 5x07 | Episode 7 - "Maybe Tomorrow" | November 1, 2022 |
| 5x08 | Episode 8 - "TBA" | November 8, 2022 |
| 5x09 | Episode 9 - "TBA" | November 15, 2022 |
| 5x10 | Episode 10 - "TBA" | November 22, 2022 |
| 5x11 | Episode 11 - "TBA" | November 29, 2022 |
| 5x12 | Episode 12 - "TBA" | December 6, 2022 |
| 5x13 | Episode 13 - "TBA (series finale)" | December 13, 2022 |
Trailers and Video Teasers
New Amsterdam Season 5 Promo (HD) Final Season