Max Channel declared about premiere date of Rap Sh!t season 2. TV Show will back on November 9th, 2023. Read below fresh rumors and news about upcoming season.

Comedy Television Series Rap Sh!t first time shown on July 21st, 2022 at Max Channel from USA. TV Series has 16 episodes in 2 seasons that aired every Thursday at 12 am. It was produced by Issa Rae (Creator) and Syreeta Singleton (Executive Producer).
Fresh episodes is aired on Thursdays and has duration minutes. Audience ranking series with average rating 4.7.
Contents:
The Plot

Somehow it so happened that after school, Sean stopped communicating with everyone. There was no such thing that she deliberately cut off all ties and ignored offers to meet in a cafe, it just happened - new events swirled away somewhere in the student body, not giving a respite to nostalgia. And it seems that she communicated well with the girls, they were cool and fun, but the friendship suddenly ended on a harmless note somehow smoothly and unexpectedly, unpredictably. However, then Shona met Mia by chance, and somehow everything started spinning again - the girls immediately decided to become rappers and realized that they could inspire and motivate each other to hits. And then, it is much safer and less disturbing to break through together - joint dreams are greatly strengthened and help, after one refusal, to go to three more companies.
Rap Sh!t Season 2 Release Date

The Max Network is not yet revealedwhat they will do with TV show "Rap Sh!t". But by comparing with previous schedule, likely premiere date of Rap Sh!t 2nd season is Thursday, November 9, 2023.
Rap Sh!t Season 2 Cast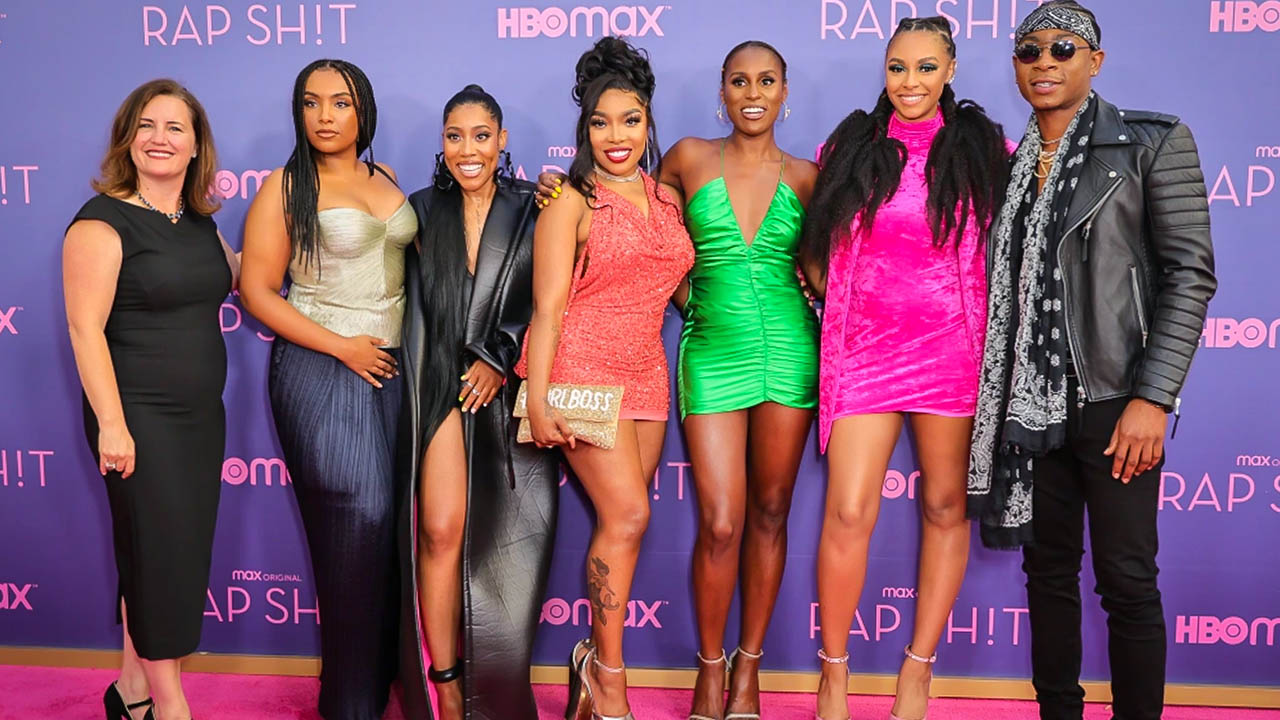 The lead roles in TV show was played by Aida Osman as Shawna Clark and KaMillion as Mia Knight. As well Jonica 'Blu' Booth (Chastity Killens), RJ Cyler (Lamont Diggs) and Devon Terrell as Cliff Lewis.
Schedule for Rap Sh!t Season 2
| Episode number | Name | Date |
| --- | --- | --- |
| 2x01 | Episode 1 - "Episode 1" | November 9, 2023 |
| 2x02 | Episode 2 - "Episode 2" | November 9, 2023 |
| 2x03 | Episode 3 - "Episode 3" | November 16, 2023 |
| 2x04 | Episode 4 - "Episode 4" | November 23, 2023 |
| 2x05 | Episode 5 - "Episode 5" | November 30, 2023 |
| 2x06 | Episode 6 - "Episode 6" | December 7, 2023 |
| 2x07 | Episode 7 - "Episode 7" | December 14, 2023 |
| 2x08 | Episode 8 - "Episode 8" | December 21, 2023 |
Trailers and Video Teasers
Rap Shit: Season 2 - Official Trailer - HBO Max